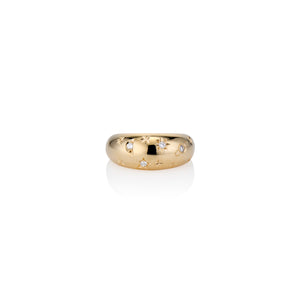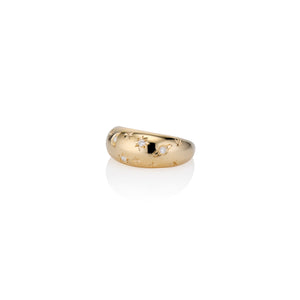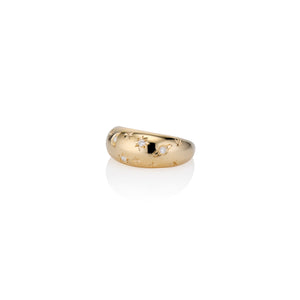 The Cosmos Ring
1. the universe seen as a well-ordered whole.
Cosmos
is originally a Greek word, meaning both "order" and "world," because the ancient Greeks thought that the world was perfectly harmonious and impeccably put in order. This ring is meant to remind of us that. There is a
 perfect order in all things. 
Each one is a beautiful labor of love is individually hand carved and unique.
9.5mm wide
Diamonds 0.13ctw
Available in 14k yellow
Made with love, please allow 3-4 weeks to make