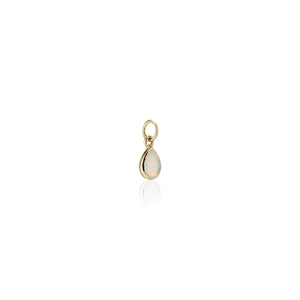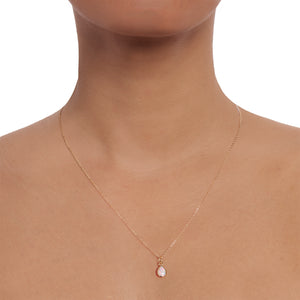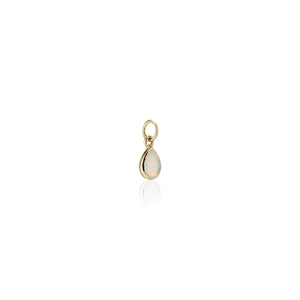 Angel Tears Opal Pendant
Sometimes beauty can be found in the simplest of things. This delicate pendant is what I imagine real angel tears would look like. Each opal is hand picked and perfectly unique with an array of angelic colors of the rainbow.
Opal is the birthstone for all those born in October. If you were this is a particularly lucky stone for you to wear. Opal is a powerful stone known to increase clairvoyant powers, balance the psyche, sharpen memory, attract good fortune and give healing powers to the wearer.

Australian Opal 7 x 5mm 
Available in 14k yellow, rose or white gold
Chain sold separately
Made to order with love, Please allow 2 weeks