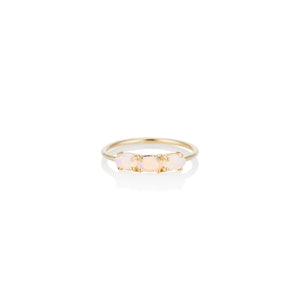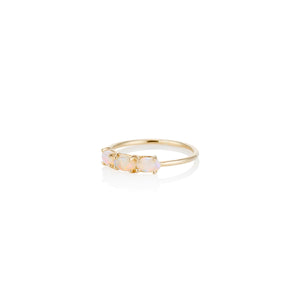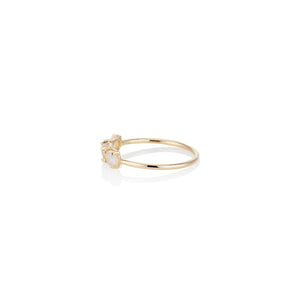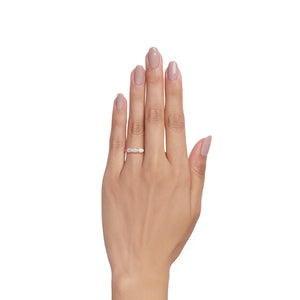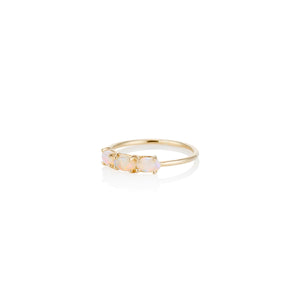 Past Present Future Opal Ring
This piece is a non-traditional take on a timeless traditional classic. The past present and future ring or three stone ring. Symbolizing the memories of your past, the current moments you're sharing and a future that's full of love and happiness. Alternatively, the three stones can also symbolize friendship, love and fidelity. Three stone rings are also commonly known as trilogy or trinity rings. This ring was created with love in mind. And love itself comes in many forms. Whom ever this ring is for whether it is for your partner or friend or family member or even yourself. It is a symbolic reminder to remain present. As The old saying goes... Yesterday is history, tomorrow is a mystery, but today is a gift. That is why it is called the present.
Opal is the birthstone for all those born in October. If you were this is a particularly lucky stone for you to wear. Opal is a powerful stone known to increase clairvoyant powers, balance the psyche, sharpen memory, attract good fortune and give healing powers to the wearer.
Australian Opals 3 x 5mm
Available in 14k yellow, rose or white gold
Made to order with love, Please allow 2-3 weeks