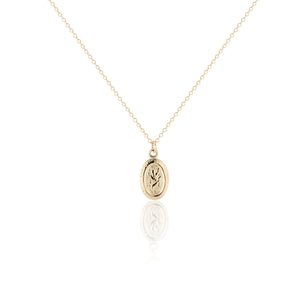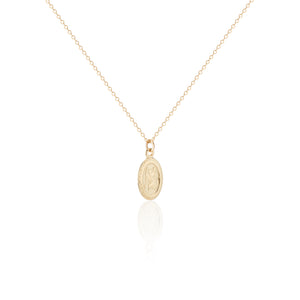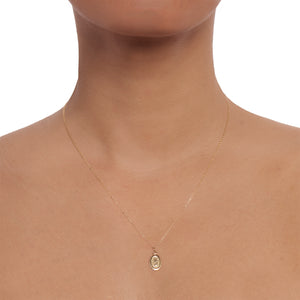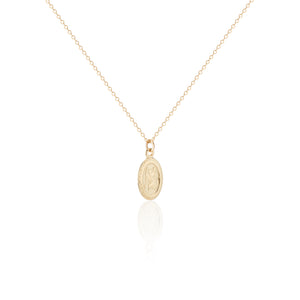 Saint Christopher Necklace
 One day, a child approached St. Christopher by the river and asked to be helped across. St. Christopher obliged. However, as he entered midstream, the river rose and the child's weight grew and became extremely heavy. It was only by great exertion that St. Christopher safely delivered the child to the other side. When St. Christopher asked the child why he was so heavy, the child explained that he was the Christ and when St. Christopher carried Him, he also carried the weight of the whole world on his shoulders. The child then vanished.
St. Christopher is the patron saint of travelers and of children. His feast day is July 25. Wear this medal and feel safe during your travels or gift this medal to those you love.
The medal is 10 x 7mm

Available in 14k yellow, rose or white gold
Made to order with love, Please allow 1-2 weeks