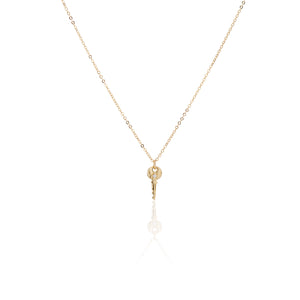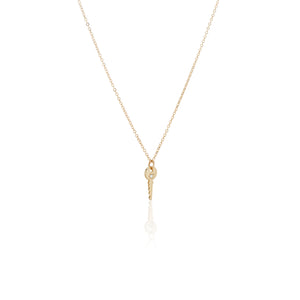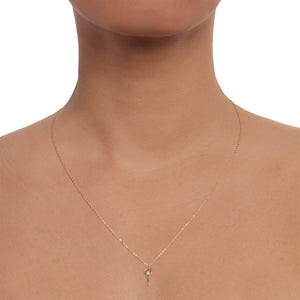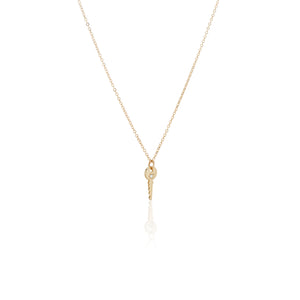 Littlest Skeleton Key Necklace
This was tiny vintage charm we cast. Each one has a hand engraved starburst to wish upon for new beginnings. 

It is said that if you wear an old skeleton key on a chain around your neck as an amulet, doors of opportunity and success we be opened for you. 
The key is approx. 10 x 4mm 
White diamond approx. 1.4mm
Available in 14k yellow, rose or white gold
Made to order with love, Please allow 1-2 weeks